The Preferred Doggie
Boarding Facility in Norfolk
We are a family business and have been boarding dogs in our home since 2005. Our whole family is committed to loving and caring for our guests. We are proud to be a referred boarding facility from many local vets.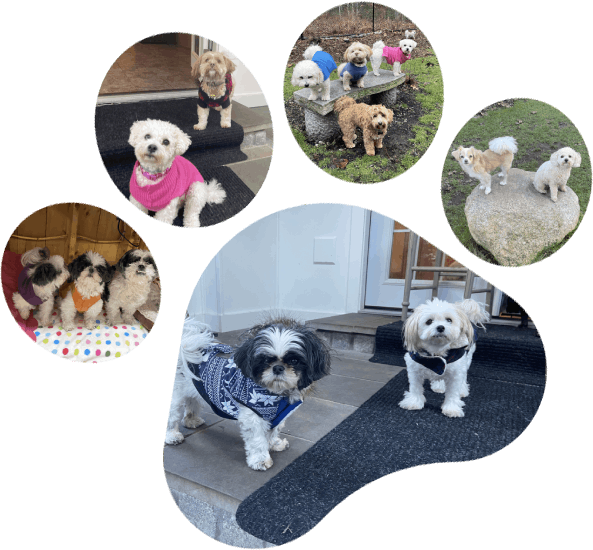 What do Our
Guests Enjoy?
During the day, our guests enjoy the spacious beauty of a big fenced backyard.
The door is open all day and is right off the house, so our guests can come inside whenever they'd like.
The lower level of the house is tiled, cool in the summer, and warm in the winter.
There are lots of rugs, nooks and crannies, comfortable beds, quilts, and sofas for napping or relaxing.